Overview
EarthKosher provides Kosher certification to over 500 companies in 40+ countries.
EarthKosher was founded in 2004 with the vision of assisting companies to become Kosher certified in an affordable and accepted manner.
Challenge
Kosher supervision is a niche industry and most of the software solutions available are either dated or not specific to the industry.
EarthKosher started building the platform on their own but as the project grew, the software became more complex.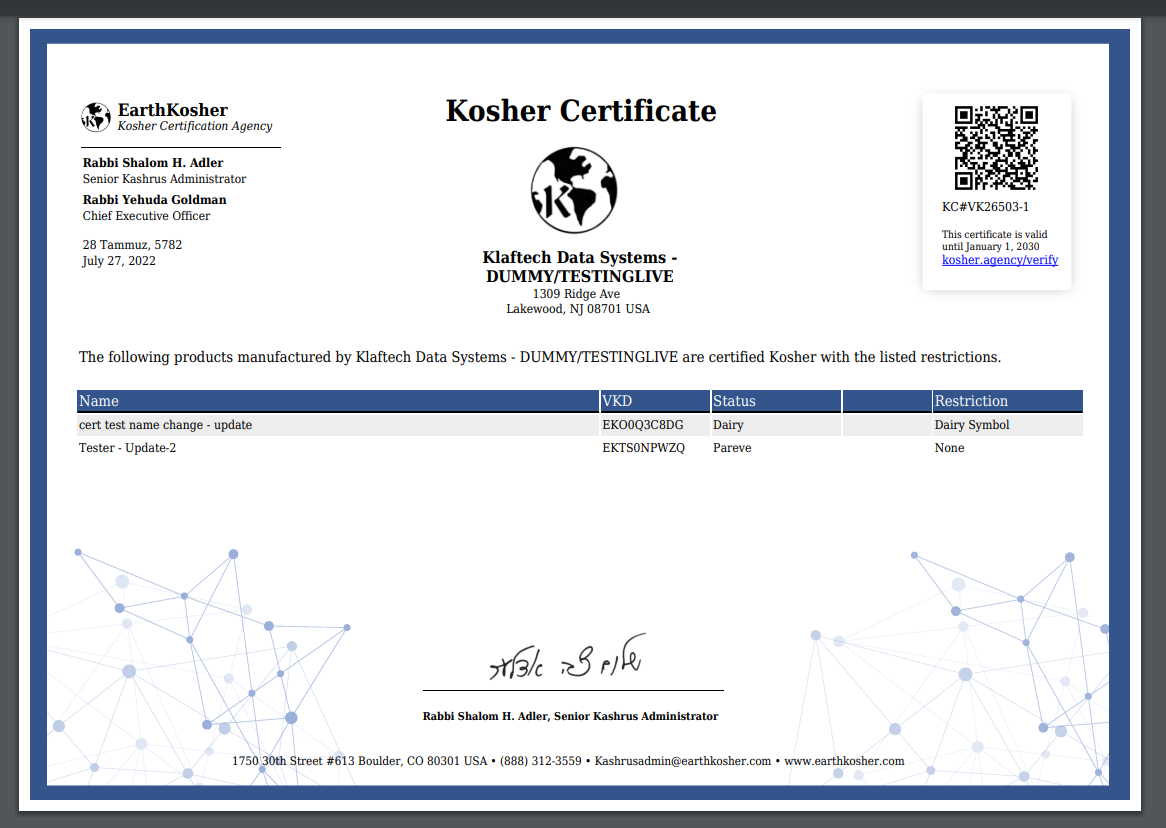 Solution
AK Launch took over the software development, implemented task managment and clear communication channels.
Currently, many other Kosher certification agencies are exploring licensing the platform from Earth Kosher and it is widely considered the best platform available for the industry.